Hair extensions or "Hair Enhancers" as we like to call them, can do so much for your look. These undetectable hair extensions do NOT damage your hair. You can wash and blowdry them, but they are best when left to do their own thing. 
You will find that these hair extensions can be so easy. They are great when you want to make a little change in your look.
Are you trying to grow your hair out?
Then hair extensions are what you need. If it is your fringe or the nape of your hair that needs to grow, hair extensions will cover that part up and let you natural hair grow in the meantime.
Hair extension are very easy  to remove. Some of them like these DOME extensions you can even remove yourself. They wash and dry as normal hair. They are great for giving color. They will work well for hair that does not normally color well, they relieve you of commitment. When you wish, your hair extension color, can simply be removed by you.
If you need more volume, you are going to love hair extensions. They will give your hair body and support. There is nothing quite like the effect of hair extensions.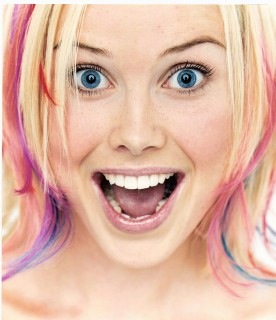 Again, we recommend the DOME extensions because they are made to look like real hair, however they are not human hair. They weigh half of what human hair does so the amount and volume that can be applied is almost unlimited. These hair extensions are bound to the natural hair. They bounce and spring with your natural hair so that very few singular hairs are caught up and few are pulled out.
Colors are hand mixed to match your colors and they never fade.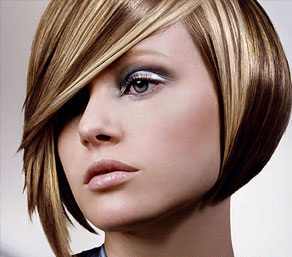 Hair extensions will enhance your hair as well as  length, volume, color and/or texture.
We also offer most other hair extension system with silicon, keratin and tracks.
If your hair extensions have grown out, in most cases we can put them back into place.
Please don't hesitate to ask us for help. Remember there are no bad hair days, only bad hairdressers! Let us coach you how to be a great one.