On Location Stylist available for photography work, fashion events, weddings, and television.
Frederick Cleverly Hairdresser offers both hair and makeup in salon or on location.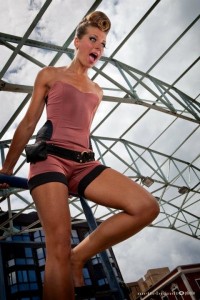 If you are looking for a stylist we can do a lot for you, we can do hair or makeup or both. We have loads of experience working on catwalks, stage shows, carnival events or beauty shoots. We know that teamwork is essential and we're very happy to work in your team.
We might even have some great ideas for you.
There is so much fun to have on Gran Canary, but it can be challenge when it comes to filming and photography.
Humidity, sun, wind, even language can become an obstacle to your success. Having experienced craftsmen on site will save you time and money.
On location work is where we really shine. We just love it.
So if you are looking to bring some positive energy to your stage, set, studio, or wherever, we are ready to provide it.
Please mail glam@frederickcleverly.com or call 0034 609 938 267  for more information and quotes.