Ombre Hair Colour is just the coolest reinvention of the highlighted hairstyles that are so popular.
It started on the runways with Prada and several other fashion houses.
The supermodels took it to the street where it grew into one of the most demanded hair colouring techniques now being performed in salons!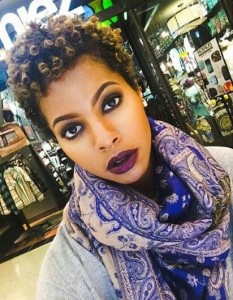 Stars like Drew Barrymore brought it to the red carpet and now you see this wonderful graduated effect from dark to light or vice versa on everything from makeup to nail polish to handbags!
This lovely graduation of colour from darker roots to lighter ends can be adapted to any hair colour and any hair length.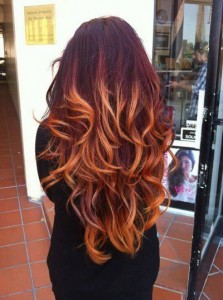 It can look like surfer blond or just give subtle movement to darker hair colours. The most extreme looks can be achieved such as this great technique, which is very much in demand nowadays, where darker roots flowing into a rich dark purple and ending in shocking candyfloss pink.
Your imagination is the only limit with Ombre Hair Colour. FRDK hairdressers can help you with Redken Ombre recipes that are directly from NYC, that will take care of your lovely locks and make people around you go: "WOW"
The Redken hair colour service and home care products will leave your hair shiny and fortified. This will steal the show! Pop in and ask how far we can take you with this great look!  
Kaley Cuocos new highlighted ombre pixie from all angles!